Users browsing this thread:
1 Guest(s)
[TW] All You Leave Behind
Age: 32
Gender: Female
Race: Dire
Rank: Tinker
Total Posts: 14
Played by: Poufkin | Pouf
[Trigger warning: gore, violence, abuse, suicide, etc. Private thread w/Mourn.]
October, 1471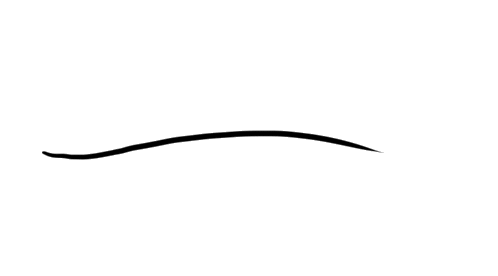 The madness seemed to be spreading with the same ease as the dense fog over the ruins, growing steadily, growing worse, until the boiling point was reached and inevitable, inexorable, blood was shed. Her keeper had ascended to Jarl, an act of patricide, and with his ascension so too grew his ego, his violence, the entitlement. No matter what she did or how hard she tried, no amount of love she gave could heal the festering, petulant pestilence which consumed him. No matter how many wounds of the body or soul she attended to, progress never came, and so too she was consumed by desperation.
For selfless love, less love for self.
And what was love? Was it the neglect and longing it caused? Was it the endless show of affection-- the kisses with fists and love bites that rended flesh? She wore the marks of his devotion daily, every smear of blood worn proudly, the bruised meat beneath her matted and marred pelt sore enough to act as a reminder of it with every movement she made. She was his favorite plaything, but he didn't play with her like he played with his siblings. Uki knew it was depraved, but still she longed for a touch, any touch, that deviated from the numbness she felt without feeling. And still she knew that day would never come because she would not,
could not
, ever be
one of them
.
The days bled into one another-- bleeding like everyone and thing else in this Godforsaken clan, but even Uki, The Nothing, knew when something was afoot. A buzz, like electricity, permeated the stillness of the ruins; When intruders made their presence known, the hunters did what they did best.
It began with the disappearance of Quinn a few days prior, a female of medium build, angular but lean muscled. She sported a rather beautiful blonde and brown mixed pelt with faded brindle, according to Uki, though her opinion mattered little. The fact that her markings were faded were much to the disgust of her kin. She was,
W A S
, aggressive, as they all are, though from what Uki could recall, she appeared to have more control over herself than the others, was more calculated in her actions. She never came to roost a few nights prior, and the hum of the clan seemed to insinuate something had gotten the best of her. The body of a dire who wore the flesh of man was found, and promptly
disposed of
devoured, but the blood of Quinn stained the soil. Nothing of her was left-- no trails, no parts, but there were footprints. Enormous fleur-de-lis shaped sauropod imprints and a slew of discarded teeth, serrated like those of a shark.
Uki had seen better days, but despite her wounds she retained her healthy sense of curiosity and slipped away to investigate. She snuffled at the faded traces, finding no remnants of mythical draconic beasts, but the heavy stench of iron permeated her sensitive nostrils. The Jarl may not have actively been assailing her, but eyes were always upon her.
Always.
The plush fur along her spine prickled, a warning and sickening sensation she could not easily shake which told of company, wanted or not. She cast her Jack-O-Lantern bright eyes over her shoulder and pinned the round, ursine ears close against her skull. Uki grew still, frozen and careful to not make a sudden move as she identified the scents of Jude and Lorlie, behind the cover of brush, but close enough to be detected.
(Disposable NPC's per Dorian)
Lorlie :: Female :: Russet/tan faded pelt with thin tilted, nearly vertical, brindle patterns. Very little piebald covering her with a focus on her head before skittering down between her shoulder blades. – she is more of the leader would absolutely try to stop Mourn from taking what is not his to have. Large, muscled, and a brawler type.

Jude :: Male :: Silver pelt with thick almost stripped brindle darting across his body in broken lines, many holes in the patterns. Large patches of piebald mask his coat with a focus over the topline leaving his face and belly exposing color – he is violent, more so than Lorlie. Medium sized, thinner build, and quicker movements with more ability to dodge.
[img=0x0]https://i.imgur.com/dtKqV06.png[/img]
Age: 73
Gender: Male
Race: Eximius
Rank: Nomad
Total Posts: 14
Played by: Amondrask
A good man is dead.

The thought sat at the forefront of his mind like an ugly stone. Cold, dead weight that dragged at him, sought to pull him down into the mire of despair that beckoned him always. Come wallow., it said in its thick, phlegmy voice, all seductive sludge and tantalising tar. Come wallow, let yourself sink down, down, down, all the way to the bottom. It'd be comfortable down there, he knew. All dark and quiet, the congealed molasses of his endless regrets, sorrows and terrors pressing down on him like sodden furs. Might even be enough to drown it all out. Might even prove a peaceful enough end, in its way. No drama. No blood, no screaming. Just a long, slow stillness until...Nothing.

But he would not give in. Not today. Not yet. With a breath as leaden as his heart, he took that ugly rock of a thought and tossed it onto the pile he kept at the back of his mind, a looming, lurking heap of sadness, badness and not much good that he dragged everywhere he went. A good man was dead, but, well. There wasn't much new in that, now, was there? Plenty of good dead men to go around, and not nearly enough living ones to make that right, even the scales.

He'd have to do. He wasn't a good man, not really - hell, he wasn't even really a man, let alone good, but he wasn't exactly tripping over volunteers eager to smite evildoers or lead righteous crusades. Mourn wasn't much tempted by either prospect himself, if he was honest, but he'd long ago made peace with the fact that he was the kind of man that got lumped with the hard, ugly work. Came with being a hard, ugly thing, so in his estimation it was only reasonable, really. Made sense. Not exactly poetry, but it did make sense. Or so he liked to tell himself, anyway.

He hissed out a breath of air between his exposed teeth, and for the thousand thousandth time wished he still had lips. Lips were so expressive. You could smile, you could pout, turn them down in fifty kinds of displeasure, and they were damned fine at molding air into the right kind of sound. He could go for a proper sigh right now. A deep, heartfelt one, heavy with unpleasant necessity, laced with a dash of sorrow, but moderated enough that any listeners would know that the one that made that sigh was not one to spurn the hard work. Instead, he got a hissing sound like a pissed off snake might make when you woke it up from a good sleep. Fuck, but he missed having lips.

He glanced over at Rhask with a sinuous motion of his...Eye hair? Tentacles? Seeing tendrils? Nearly thirty years and he still couldn't figure out a proper way to describe the fucking things. Eye hair sounded just plain unpleasant. Eye stalks made him sound like some bizarre plant. He never was much good with words. Damned irritating to talk about, but he had to admit, they did the seeing part pretty well, for all their shortcomings. He'd long since gotten used to the strange, gestalt nature of his eyesight, an amalgam of a thousand different views from just as many angles.

Not many of them were terribly flattering ones for his dragon, more's the pity. A big ugly bastard, a right huge fucker, was Rhask. There might be meaner looking things out in the wide world, but Mourn had never met one. Even when the scaley creature was happy, he looked surly enough to step on someone - which was never too far from the truth, Mourn knew from experience. His eyes wandered down to take a look at one of those feet. Big ugly things, just like their owner. Thick and brutish, all dense plates and claws longer than a man's leg, they didn't have much in the way of grace about them. But then, neither did Mourn.

They were a pair well suited to one another, the two of them, and well matched to their work. Unpleasant to look at, not exactly comforting at the best of times, but effective. Like a pair of inveterate guard dogs, gnarled and misshapen from their long service, but damned good at what they did. Not great for sitting on a lap, but if you wanted a man's throat ripped out, none better. That was Mourn and Rhask, alright.

Which was why they were here. Someone had done a bad thing, and they were going to make them pay for it. The sight of the big green Raptor was something that would never leave him, Mourn knew. Monstrous even for one of his kind, with so much teeth that it shot well past the mark of excessive, and an attitude to match. Which made it all the more unsettling to see the poor beast near senseless with grief. He'd never forget the way that something so ferocious, so powerful, had been rendered almost pitiable by the helplessness brought about by loss. A wound that would either drive the creature mad or leave him dead from a broken heart, he suspected. Mourn couldn't do much for that, but he could do a little when it came to the business of revenge. A hollow thing, but about the only condolences he had to offer.

Hadn't been too hard to find the place. He'd always had a good sense for getting places, and it wasn't the hardest thing in the world to track a Raptor across soft soil. So there he was, smooth haft of his maul held negligently in one hand as he and Rhask stared out past the boles of many trees, dense enough to screen their admittedly distinct silhouettes while letting them get a decent glimpse into the clearing where a good man had died.

There was a Dire there. A little thing, really, barely seemed like it would be a threat at its finest - which it wasn't. Beat the fuck up, is what it was, hide all matted and marred with wounds, of great variety of both type and age. Mourn knew wounds, knew them well, and he could tell that these were not the marks of a single encounter. Remnants of a great many encounters, if he was judging it right, and not many of them that had gone in this wretched thing's favour. A pitiable sight, really. One that would tug at the string of even the stoniest heart, ringing forth a clear, painfully bright note of sympathy.

That didn't stop the shaft of his hammer from creaking in faint protest as his thick fingers contracted with slow, inexorable pressure. Even after all these years, all his work, the sight of a Dire still set his heart to thumping, dumped adrenaline into the rushing currents of his blood, sending it coursing through his limbs and setting his fingers to tingling with anticipation.

It sickened him. It always had. Never went away though, no matter how he tried. But that had never stopped him from trying, and it wouldn't stop him now. So he did his best to resist the urge to leap into the clearing and smash the pitiful thing into a fine paste, and instead set off towards her at a steady trudge, his footsteps deliberate and heavy. Rhask stayed back as a matter of course - Mourn had a difficult enough time getting folk to stick around long enough for a word before they ran off screaming in the other direction. In his experience, having a great big fucking monster stomp out looking like it was mighty eager to find out what your innards look like was not the best icebreaker.

So instead, the Dire was treated with the considerably less intimidating sight of a great big fucking monster man stomping out towards her, dragging what appeared to be for all the world like a jagged boulder he'd strapped to a stick. A brutal, horrifying weapon, so massive that it left a great gouge in the earth as he passed. He stopped, a healthy distance away from her and spoke. His voice, alas, was not at all incongruous coming from that horrifying image; A deep and ragged thing, ill-tempered and rough, rather like if you were climbing a mountain one day only to have it crack open and decide to tell you to fuck off.

"Don't run. Not gonna hurt you." Well, not yet, anyway. "You kill'im?", he asked, with a jerk of his skull-like head in the direction of the faded spatters of blood.
Age: 32
Gender: Female
Race: Dire
Rank: Tinker
Total Posts: 14
Played by: Poufkin | Pouf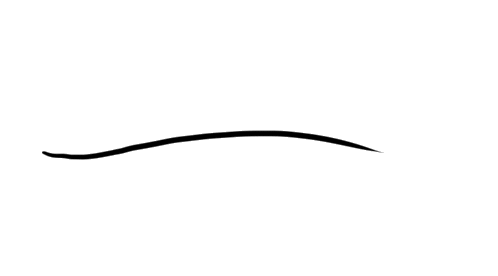 There are monsters here, there, everywhere.
Inside of me.
After being told, repeatedly, that you were not good enough, less than, an anathema, you start to believe it. For Uki this was a ceaseless and insidious process. Long, drawn out, inescapable; A slow suffocation of self that lead her to doubt that even her own thoughts or feelings held any validity or relevance. They didn't here. As such, she was hardly in any position to cast judgement on the monster before her, and so she saved her breath.
Nonetheless, even in the absence of criticism, the sight of him
(Him?)
caused incredulous wonder to make her eyes grow wide; Full of horror, awe, and the bloated promise of deliverance that had always seemed close enough to touch, but never reached consummation. He was not alone, and to be fair, neither was she, which caused the fleeting flit of something bordering on hope to spur her hummingbird heart into motion. That steady thrum in her ears, resolute as an internal metronome, demanded that she keep up or be left behind.
As it always was.
But she knows it is futile, stupid.
Stupid! STUPID!
She wants to snuff it out and damns whatever part of her urges for survival. Gazing out into the darkness, where the vines hung like nooses from the gnarled trees and the mist moved like enduring phantoms to accompany the looming stygian shadows cast by the trio of behemoths-- ominous dark ghosts drifting smooth as the churning fog. Drawing closer, all around her. She came looking for meager clues and instead was met with not one, but
two
draconic deities looming in the shadows and a... well, she had yet to figure that part out. Isolated by geography and captivity for so long, Uki had never encountered anything, or
anyone
, quite like the hulking being before her. Gloriously built for violence and destruction, aberrant in every way from his mass, to his hollow, asperous face, down to the writhing tendrils of hair? Was he,
it
, looking at her?
She looks away. Her thick neck coiled back and contorted such that she could burrow her snout into the dense fur of her shoulder blade, emaciated and aciculated, ribs, shoulders, and spine stretched her thin skin, hidden as this might have been beneath her plush pelt. Uki is no stranger to the fear he provokes in her, she recognizes that danger for exactly what it was because she had already looked death in the eye, many times. Almost every day, in fact: Every time she looked into her keepers' mismatched eyes she was met with a vision of something sublime, just as now.
Danger practically pulsed around him, radiating voltaic flickers of terrible energy that instinctively incites a strong inclination towards flight, since the fight in her took one look at that creaking hammer and decided against it.
But... then again...
Shattered, asunder and pulled at the seams by conflicted feelings of life and death, love and hate, value and worthlessness, that mask of flesh, torn and blighted, could hardly corporeally convey just how damaged she truly was. She smells them, Lorlie and Jude, and takes three, small, tentative back-steps, closer to them. Part of her wishes to be torn limb from limb because it would be easier that way, and the fire in her eyes flickered with that damned determination, sputtering her into gear with the reckoning of this kairotic moment.
Was this it? Could this be release?
Orange eyes become as flickering lanterns, hypnotized.
Is this the face of death?
She wonders, as the distant reminiscence of her home and Anyu illuminates her eyes. Faint recollections of the sea, ice, and a time before she fell prisoner to these monsters flash before her. They are memories she can almost feel, and she longs for them, deeply. With accusation heavy in her fiery eyes, she turns her gaze onto the Drih'liri, blames both these abominations and her own stupidity for present circumstances, but at the same time, she can not quite imagine being able to return to the place she longs for in her heart. She experiences this like a bright, incandescent glimmer of glittering light that she yearns to go towards, as a moth to a flame. From in front, from behind-- wherever deliverance came from would matter little. Her eyes flash forward once more, following the voice of the gargoyle.
There is a sharp, mocking laughter that interrupts and steals away Uki's opportunity to speak for herself. The voice is bitter, deep and eerily empty of emotion
"The Fru?"
, the only words uttered before the roar of ridicule swallows up the notion. His laughter is joined by another as the pair of towering Dire in fine form peel forward, all tusks and teeth, the saturated scent of decay and blood overwhelming even out in the open. Still, she shakes her head and looks to the ground to answer. The second voice is feminine, and her laughter tapers off to something more sinister before she addresses the outsider
"Of course not, she's but a trifle."
Her voice snaps sharply in Uki's direction, an animalistic bark of words and sprayed spittle
"COME TO HEEL, THING."
before that simmering rage is turned sharply onto the interloper.
"As if she is yours to hurt, marked one."
Spat with such distaste.
They move forward. Uki cowers.
Uki was largely disconnected from the rest, just a blur of brindle and tusked faces, none the same, none truly familiar. Uki felt a certain amount of loss resulted from this, never feeling extant in the eyes of those who surrounded her, nothing more than one of the trees, just something to cock a leg against and piss on. But she was theirs, and this was the unfortunate truth.
She at once does not speak, but does-- looking to the outsider with desperation. A pitiful thing indeed, begging without words.
Please, please, please.
Freedom or death, deliver me.
Take me or take me with you.
[img=0x0]https://i.imgur.com/dtKqV06.png[/img]
Age: 73
Gender: Male
Race: Eximius
Rank: Nomad
Total Posts: 14
Played by: Amondrask
Fear was not a stranger to him. Far from it, truth be told. Not a friend, exactly, but certainly a presence long since ingrained in the patterns of his life, a groove that channeled the instincts and intent of others. He knew fear well, in all its forms, knew it best in the reaction of others, in the sudden tension of muscles and tendons, the abrupt dilation of the pupil turning eyes to pools of dark dread. He saw it in this little creature, though her fear was a layered thing, complex in its flavour and unusual in its makeup. She shifted rapidly through a series of minute productions of shock, terror, slow horror as the mind was made slow to grasp the reality that was him, reluctant as it was to acknowledge, no doubt, that something such as he could exist in anything but a lurid nightmare.

She did not bolt, for which he experienced twin pangs of relief and regret; No doubt she would have outrun him, and thus spared him the weight of her life upon his conscience, but by staying she sidled closer to the edge of the inevitable, strained his limited restraint. The muscles of his jaws bunched, hidden beneath the cursed bone helm that made up his face, clenching so tight that his teeth creaked. A good man., he reminded himself, his inner voice flat and wearied beyond even his long years. I'm supposed to try to be a good man. It was hard, being a good man. Much easier, he knew, to just give in and let the urge for violence to take over, to let his conditioning slip into him like a pair of old, comfortable shoes. He could blame it on the Blanchard Project. He wasn't of sound mind - no Eximus was, no matter what they told you. He'd been twisted and tortured, his mind ripped asunder and carelessly glued back together in a different shape, and that didn't exactly make for a calm and stable temperament.

But he did his best. Nobody could ever say he didn't do that, though they'd be right in saying his best was a bit shit at times. Hopefully not this time. He stared back at the large, luminous eyes, like warm honey, or the deep golden sunlight on a Summer's eve. He couldn't remember what his own eyes had been like, before he was changed. Blue, maybe? Or green? Not that it mattered any more - the pointless sockets of his skeletal face returning her gaze with all the life of a cadaver, and half the warmth. Still, he had plenty new eyes to spare now, and he had the pick of colours with them - every hue imaginable, scattered throughout his not-hair, different sizes and shapes, the only commonality between them the luminous glow that all Eximus shared.

She really was pathetic. Scrawny thing, under the fur, battered and beat down in ways worse than just the physical, if how she held herself was any indication. He continued to stare at her while she backed up, skittish as a newborn foal. The inhuman figure made no move to follow her, made no move at all in fact, not so much as a flicker of twitching muscle. He'd long since found it best to keep his movements to a minimum when he was near to folk - they tended to jump at the barest shift of his toe, which he found a bit hurtful, though he couldn't really blame them. Odds are he'd be flighty if he were confronted with something like this, back when he was a normal man. Probably shit himself and run for the hills. Maybe babble a little, for good measure.

No babbling from this one, though - not a word, though that could have been due to the opportunity being snatched from her by the pair lurking in the bush a ways back behind her. Ugly voices, the pair of them, rife with scorn and arrogance and disgust - nothing pleasant there, nothing pleasant in the laughter, nothing at all nice in the dark little hollows the words rattled out from, either, he reckoned.

He made no obvious sign that he had even heard them, as he did not shift his head to look in their direction, and he had so many eyes in the swarm of his tendrils that it was impossible to tell where he was looking, if they managed to deduce that that was what they were. A Fru, is it? Explains a bit., he decided, looking over the two bastards that slithered out past the littler thing, all fucked up and stupid looking. Fucking drih'liri. Ugly bastards,inside and out. Enough so that he didn't feel much torn up about the prospect of crushing the life out of the evil fuckers. He could sleep soundly after ridding the world of a few of those, oh yes he could.

The rage that sloshed forth from the female had as much effect on Mourn as a faint drizzle of rain did upon a mountain - he just stood there, but the ominous creaking of his hammer grew just a note more strained. Mourn did not like slavers. Mourn did not much like evil bastards that hurt people for no good reason, and he had to make an effort to get over his innate dislike of Dire in general. He was starting to think that he and they might not end up the best of friends after their little conversation.

Of course the stupid fuckers came at his. Wasn't it obvious what he was? What his purpose was? He wore it on his face, plain as day, for all to see, and still this dumb sacks of shit rushed at him like he wasn't anything to worry about. A scattering of his eyes met those of the little thing that trembled, rooted to the spot as her two abusers flowed past - and he saw all that he needed to see. Sometimes, all you needed was a look.

Other times, all you needed was a hammer. They were fast, of course - they usually were - faster than him, weighed down by all his bulk, but that didn't matter for much. You could be quick as lightning, but it wouldn't get you very far if you didn't have the power to back it up. Which the silver one learned in short order.

He'd feinted at Mourn, snapping for his thigh in a flash of teeth that was gone in a moment, darting round behind him, intent on a hamstringing maneuver while the brawnier one kept Mourn's attention. It worked well enough - or would have, had Mourn's legs not been entirely encased in bone denser than your average suit of armour. The teeth that should have sliced cleanly through his achilles tendon instead clacked painfully upon obdurate bone, glancing off like a knife skittering across stone.

Mourn kicked back with a perfunctory snap of his heel, but it met empty air - the silver bastard was wise enough and quick enough to back off in time, more's the pity. That left Mourn to deal with the small avalanche of fur and muscle that had propelled itself at his face like an arrow loosed from a bow.
It'd have hurt, he reckoned, if he had any flesh left to hurt. Would have torn him up right good, maybe gouged out an eye, as a fang scored along one of the empty sockets, pointless as a stool with two legs.

That was fine enough. Shade more difficult to get out of a full attack like that, especially when you invest your all in it - a sound enough tactic, normally. She'd have bowled any normal person right over, especially with their heel severed by her swifter companion, and then they'd have set to tearing out their throat - battle over, just like that. Unfortunately for her, Mourn was a damn sight bigger, tougher and a great deal heavier than just about anyone else - he barely moved, getting his left arm up between her and him, clawed fingers digging cruelly into flesh, twisting tight. Now would have been a good time to say something witty, a clever retort, a snappy rejoinder.

"Fuck off, you twisted shitsniffer."

That'd do. He lifted her up high, her claws scrabbling futilely along the indifferent plates of his arm as she writhed madly, desperate to escape his grip, snarling and snapping. May as well have tried to kill him with poetry, or bad singing. At least that would have hurt his ears.

He brought his arm down in a simple arc, descending towards the earth with the terrible inevitability of a boulder falling off a cliff. A muted thump, a dull crack, a piercing shriek of pain, and then he had the silver bastard back at him, going right for his balls, tusks gouging a line along the armour of his inner thigh as the mad fucker tried to bite his fucking ballsack off. His balls! Fucking drih'liri.

Didn't do much, of course. No balls dangling free to pluck like ripe, low-hanging fruit, not on this horrible excuse for a body. All safely tucked up behind their armour, they were - or at least, he dubiously assured himself whenever he had to take a piss. They had to be there. Where else would they be? Balls don't just up and wander off. He hoped.

He was getting angry now, the pounding of his blood picking up pace, the tempo of drums of war, ritual combat, the beat of violence, louder and more insistent with each increasingly urgent hammering of his heart. He let go of his weapon and grabbed the abomination by the skull, completely encapsulating the cranium in one mountainous hand, and held him fast.

His vision was pulsing now, edges of red creeping in as he leaned right down, almost nose to nose with the Dire, the tendrils of his hair whipping in a frenzy of lashing tentacles, a throbbing, strobing array of dazzling, sickening colours spreading out in a halo about his head. His mouth split apart, thin ropes of saliva joining the cruel fangs as he bellowed, impossibly deep, horrendously loud, a sound so inhuman and intense that it made the heart stutter. The silver creature's eyes widened as it sought desperately to tug free of his grasp, jerking and twisting in a frantic, maddened effort to get away, to get out from the slowly increasing pressure about its skull.
Age: 32
Gender: Female
Race: Dire
Rank: Tinker
Total Posts: 14
Played by: Poufkin | Pouf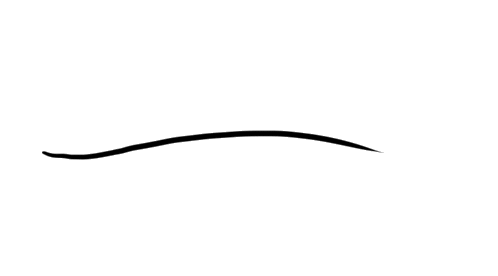 In situations such as the one unfurling before her, one of two things happened: either everything swirled around like a hellbent tornado, making it impossible to keep track of anything, or, time slowed to a trickle. As it did now, dripping slow as molasses and sticking her in place. Emotions all viscid and debilitating, she watches with disbelief as everything collapses in slow motion. She is mute, her tongue swollen and stuck to the roof of her mouth, she is unable to move, unable to do anything at all. In both situations Uki is rendered helpless, a feeling she wanted to hate, but had become so commonplace that she could do little more than dissociate.
So she watches this Goliath and the titans clash, watches and shudders while taking in the somatic sounds of contact, of bone scraping against bone, the hollow thunks of impact as their considerable weight is thrown around with reckless abandon in only the worst kind of way. She is acutely aware of the thought which crosses her mind as she spectates:
Not very calculating, were they?

Or, maybe they didn't care.
Maybe their lack of regard for their personal well being has bled into her, contaminating her, blackening the softest, most rational parts like a fetid cancer. Uki didn't want that. To become them was a fate far worse than death, and that reality ever coming to fruition was something that absolutely terrified her. More than Leto's abuse, more than the scene before her or the damned dragons in the shadows, even more than the prospect of her own mortality. She could never live with herself knowing THAT was what she had become, but what was even more frightening was the possibility that she might not have noticed it happening.
There was a spark, that thing with feathers that fluttered her heart. She is viscerally aware of hope, manifested as a throbbing sensation, a vibration, springing forth from that which defined her warm, spongy pith of a good heart. Her best kept secret tucked away and kept safe from these monsters, enduring and unyielding as a lone candle in the dark.
She is inspired by how effortlessly the Drih'liri are dealt with, swatted away like flies, with admirable efficiency. Her trembling and hunkered body rights itself, if only slightly, despite her legs quaking beneath her as they did. Never had Uki witnessed this, never had she imagined it possible... it was as if looking into a tragic mirror, watching the duo being tossed about like floppy rag dolls, reduced to inanimate objects, just as she had been for so long.
It made her mad, and so she trembled two-fold, with both fear and anger, no longer able to parse what she felt
what
towards. Jude dangled like a scrap of meat from that rock that was an excuse for a hand while the hammer waited to drop, provisionally poised to make quick work of them with his other hand.
Uki isn't sure why, but she is suddenly reminded of the kitchen. Of the cold floors in her modest Yukon home, the gentle rolling sounds of boiling water, and how it felt using the wooden meat tenderizer, with all its pyramidal teeth. How it felt banging flat the flanks of elk steaks and seasoning them with savory herbs.
She hadn't had a proper meal in... she couldn't remember how long.
These thoughts evaporate as a piercing, inhuman scream severs the air, sharp enough to slice through the thick fog. She jumps, and then the ground jumped beneath her as one of the draconic beasts rushed forward from the trees to, presumably, answer the call. Each step is an earthquake, and the scream which rends the air is a deep static that shook the leaves on the trees, all metallic and stone and predator.
It has many teeth, too many teeth, and teeth where there should not have been-- down its spine, encrusting its absurdly and disproportionately thick tail that whipped fast and loose, cracking trees in half without any consideration. Bull in a china shop, its elongated oblong snoot bulldozes through what separated it from them, bee-lining towards Jude. There is absolutely no hesitation as its head dips low, jaw parting such that with one fell swoop its gaping maw envelops near the entirety of the back-half of the dire, right out from the hand of the outsider. Its deep green flesh pulsed with an infernal red glow, as if its blood was lava, hot to even look at, eyes glowing angry red like two burning coals.
The monster had no qualms plundering the kill from the outsider, wrenching its neck back sharply and tearing the dire clean in half with the ease of opening a packet of ketchup, spilling its twisted innards with a sudden sloshing splash as they poured out of chest cavity onto the ground. Uki was surprisingly unaffected, and went so far as to allow her gaze to linger and watch the monster tip its head back to swallow legs and hips whole, but he wanted more! Snap, snap, the monster snapped once more towards the chest, the forelegs twitching still, like a dog having a bad dream.
Amidst the bloodshed, Uki catches a small movement out of the corner of her eye, a smattering of fiery fur against the green backdrop as Lorlie stirs, worse for wear but still dangerous. The large dragon was presently occupied, and Uki wasn't certain if the stranger noticed, but she did. Between adrenaline, inspiration, and instinct, pack mentality dictates her next actions and she wordlessly swings low to address the faulty thing, without directive. She's quick, real quick, all coiled muscle and chemicals, she lurches forward, ears pulled back against her chocolate sprinkled skull and throws her weight full force at the side of the more-injured-than-she was Drih'liri, following through by running a few feet further before looping back around. Using the advantage of a low center of gravity, Uki hunkers close to the ground and rushes forward to check the other bitch with a chest bump, gnashing her teeth at Lorlie's face in a violent frenzy. It's more of a distraction than anything else, really, but still an act of self preservation, a hail Mary.
If she survived, IF, then she would still have to contend with the Drih'liri. If she died now, she'd be free. If she was given this chance for escape, she'd take it. But she would do anything to avoid another day here. Uki was not particular. She had nothing to lose, either way.
[img=0x0]https://i.imgur.com/dtKqV06.png[/img]
Age: 73
Gender: Male
Race: Eximius
Rank: Nomad
Total Posts: 14
Played by: Amondrask
Fucking Ahruk'narl.

He could feel the big toothsome bastard coming long before he saw him, each calamitous footfall sending the earth to shuddering in horror at that which strode upon it. As well it should - Raptids weren't usually the softest creatures in all the lands, but Ahruk'narl was worse than most. Vicious, rapacious beyond belief, and entirely savage, it was a surprise that his rider had been entirely the opposite. Gentle, compassionate, generous to a fault, you couldn't imagine a more discordant pair - but they loved one another all the more for it. Balanced one another, Mourn always reckoned, two extremes levelling out to a stable, comfortable center.

These revolting wretches had torn that center right out from Ahruk'narl's big green chest, and that wound would be a long time in healing, if it ever did. So Mourn didn't much mind when the cumbersome ogre snatched his victim quite literally from his grasp. Only seemed right, he reasoned, in that surreal detached calm you sometimes got in fights, that the big fucker ate them up and torn them apart with all those teeth of his. Odds were strong that was what had happened to his rider, devoured by snarling monstrosities. There was justice in seeing them ripped into meaty chunks by a bigger, badder, altogether more savage monster.

So Mourn let the Dire's head go, the remaining half barely having time to sag boneless to the ground before Ahruk'narl snapped it down his insatiable gullet. Fair enough., he thought as he turned to look where last he'd seen the brawnier bitch - and if he had eyebrows, well, they'd certainly have raised in surprise. As it was, the brow bones of his skull just sat there, lazy bastards, and didn't so much as twitch. Hard to emote, when you have the facial range of a rock.

He'd not expected the pathetic little one to do anything but stand there and tremble. Maybe piss herself if she felt especially motivated, but definitely not to join in, of all things. He let out a gravelly grunt of mild surprise, the tendrils of his "hair" gradually slowing, lowering, growing more subdued as his nascent rage was knocked back on its ass before it could pick up momentum. Probably a good thing, that.

Little thing was vicious enough, when pushed to the brink, but then, most things were, in his experience. You take the quietest, softest, most placid thing on the planet, and subject it to enough torment, well. Some day, somehow, it'd come at you with all it had, out of sheer insane desperation if nothing else.

The brawny, russet one was taken aback, flinching away in pure instinct at the flashing teeth, and broken as she was, that tackle had to fucking hurt. Broken bones didn't take too nicely to being disturbed, and she had more than a few after the little shove he'd given her. Still, only slowed her down, fueled the madness, fueled the rage that burned hot enough to burn out the pain, drown out the screaming complaint of shattered ribs, snapped legs. With a rippling snarl, the remaining drih'hili lunged forward, teeth gleaming as they made to close about the smaller Dire's throat.

The maul drove her into the ground with such force that she exploded, bursting like an overfilled balloon some madman had filled with gore. Just splattered her entire back half in an instant, literally flattening her to the ground with a resounding BOOM that sent a shudder through the earth.

Mourn grunted, lifting the hammer up without apparent effort, and paying no mind to the strings of gore that stuck to the jagged rock, pulped ropes of viscera trailing from the savage weapon like drool. He paused, tendrils peering forward at the half-pulverised Dire as she coughed out a gout of blood, gurgling out some croaking attempt at speech. He wasn't much interested in hearing what she had to say, so he lifted the maul and brought it down upon her front half. Then the back. Then the front. Twice more for good measure, each thunderous blow sending debris jumping up in an echoing detonation of sheer brute force.

When he was satisfied he wouldn't have to risk suffering the inbred bitch's hateful ramblings any more, he set the hammer down and turned his attention to the little one. What to do about her? He rubbed at his chin, bone rasping along bone, and didn't so much as twitch when Ahruk'narl stomped over and started licking up the bloody paste that was matted into the earth.

Mourn didn't move. Didn't speak. Didn't touch his hammer, either. He just stood there, bone plates expanding and contracting upon his chest with his steady, unhurried breathing. He waited.
Age: 32
Gender: Female
Race: Dire
Rank: Tinker
Total Posts: 14
Played by: Poufkin | Pouf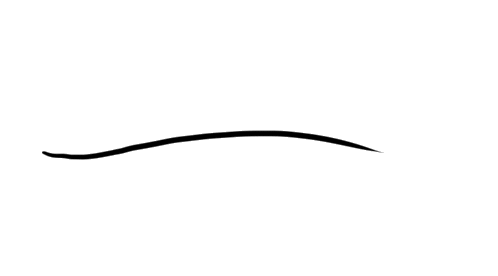 Well, that was that. Now what?
Panting, tongue lolling from out of the ivory cage of her mouth, her chest heaves while she gasps for enough air to fill her lungs. There was enough electricity coursing through her veins to light up a stadium, and she residually trembled from the encounter, but is awash with a kind of catharsis, a disconcerting quiet that she isn't sure what to do with. Her body jolted with skittish energy, eyes darting wildly between the hammer and what the hammer has left behind, but she makes no effort to run, she begins to evaluate the situation, hurriedly snuffling at the ground, hoping the ravening creature didn't mind a side of dirt with his main course.
Uki paces, her tail slowly rising out from where it had been tucked close between her legs and curling gracefully over her back, a plush, cottony umbrella. Initially she does not seem to be regarding him, but she is, and after her cursory evaluation seems to come to an end, she quietly whispers, a soft sound that barely can rise above the silence which stills their deadened surroundings.
She chokes, her voice as shaky as her body
"Th...they...they will c...c...come..."
it's unclear if she is talking to herself or someone else, but she looks around, her left and right, over her shoulder and side-sidles towards the sanguine stain on the ground, tentatively. The enormous beast still hunkered over the spot, breathing heavy, hot breaths from out of its nostrils which spilled twirling smoke out into the sky, reaching tendrils hotter than the oppressive humidity of the ruins. It's resolute and backed by sound rationale, but might not have seemed as such when she sinks her teeth into her own flank, spilling her blood beside the stain on the ground, but it's not enough.
Uki bites her foreleg, shakes and tears at the veins so that more spills. She has seen Leto do this hundreds of times, the self-mutilation, but that doesn't make it much easier for her to do it to herself now. She rolls on the ground, leaves the imprint of her body, clumps of loose fur, pheromones, but that is not enough. Uki shifts and she is a naked woman, baring an unfathomable array of brutality, scars visibly mapping all the trauma she has endured from here to there, a historic reference in the flesh. She wears halos of plum bruises, emaciation, so plain to see when smeared with only mud and blood and put on display for all to see without her furs, but she lacks modesty. There was no room for that now, not here.
From on her knees Uki reaches up, blood still trickling down her smooth, olive flesh, seeping into the earth. She tries to make words, she tries so Goddamn hard, but all that comes out is a choked sob, a squeaking whimper. She tries again, her mouth agape with trembling lips, but the air is stifled as if the world was airtight. Nothing comes out and she fills with despair that overflows out of her eyes, more eager to spill than her blood. So she speaks with her hands and body, and somehow it is more decisive, more assertive.
She reaches her arms out and spreads her fingers wide, opening her palms simultaneously out towards both the toothy monster and the outsider. She can
feel
their pain, even from here. It radiates from them, an aura of sweetness and decay. She can see it in the anger, she can see it in the hollows where eyes had once been. One hand begs forgiveness while the other deliverance.
Take me or take me with you.
[img=0x0]https://i.imgur.com/dtKqV06.png[/img]
Age: 73
Gender: Male
Race: Eximius
Rank: Nomad
Total Posts: 14
Played by: Amondrask
Thick skulled he may have been, in the literal sense, none thicker, in fact, but Mourn was far from heavy witted. Most folk, he reckoned, might have been baffled by the little wolf-thing's actions. After all, it wasn't the most popular past time to savage your own leg by biting it open, and might earn you a funny look or two at the best of times. He caught on quick, though.

Rather than bewilderment, he felt more than a little impressed. Wasn't too many folk who would keep their wits about them enough to think so clear after such a harrowing experience - or think so clear at all, really. Considering the state she was in, he was faintly amazed that she had the presence of mind to think at all. Clever trick, that, leaving the blood and scent amongst the viscera - or what was left of it after Ahruk'narl's attentions, anyway. For all the rest of these shitfuckers knew, this one would have gone splat with the rest of the twisted idiots.

Got to respect grit like that. He'd met hardened men, sharp men, wily men, who wouldn't have had the wit and sheer will to do what she'd just done, and she was just a little thing. Seemed littler, almost, now that she was upright and skin again. More pathetic, with those big eyes that stared up at him, with all the dewy pleading of a puppy.

He could leave her there, he knew. Could just up and walk away, call his work done, and never think about it again. Just another spasm of violence, a wrong made no more right by the avenging of it. The slavering toothy bastard was as satisfied as he'd get with that hollow comfort, so Mourn had fulfilled his obligations. Just walk away, off into the woods, and leave her to her fate.

The unfortunate thing about having so many fucking eyes was that they tended to give you a view from just about every angle. Made it near impossible not to see something, much as he didn't want to be doing the seeing. Her body was a canvas that some mad artist had decided to paint using a hammer daubed in purples, blues, yellows. He'd rarely seen a person in worse state, and he'd never been very good at brushing that sort of thing off. He could envision every blow that accompanied each mark, imagine the cruel hands, wicked teeth. It made him angry. Not the insane rage of battle, but the dangerous kind. The slow kind. The type that picked up momentum as it went, growing more and more terrible, until it swept everything away in its path. Mourn could let them come. He could let them come, and they'd end up the same way as the first two had.

And what would that accomplish? Might take a few petty bullies out of the world, might get him killed. Sure as sunshine wouldn't help this wretched creature feel any better. He sighed, a hiss of vented resignation, and looked into those big eyes of hers. Fuck.

He reached down irritably and picked her up, scooping the woman into his arms the very same way he had with his children, when they were alive and he wasn't a twisted abomination. He didn't say anything, not that she'd understand, just let out a few hollow, popping clicks to let Ahruk'narl know it was time to go, then made his way over to Rhask. The enormous saurian looked down at them, great head turning to one side so that one of its furious eyes stared right at the Dire woman, a truly gigantic thing of molten hate and rage. Rhask grunted, turning his head back straight and blew out a puff of air that could rival a gale, then shifted back. "Glad you approve.", Mourn muttered to himself as he took a hold of one of the thick, spiky protrusions on his partner's leg and swung them up and onto Rhask's back.


He got himself settled in the saddle and gently placed the dire woman in the covered area closer to the beast's rear - a simple structure, but cosy. Had a bed, and a variety of neatly stowed odds and ends that spoke of domesticity, tempered by necessity. Cooking utensils strapped down tight, a bundle of cloth in one corner, leaning up against a thick chest that sat at the very back, and other assorted miscellany. Seemed more like a small home than anything else, which was odd, considering it was sat on the back of a big fucking reptile.

He paused there, tongue working against the roof of his mouth as he thought. The fuck was he supposed to say now? Some heroic speech about salvation and new chances? Tender words to soothe a broken soul?

He grunted, uttered a single snapping click that set the massive creature thudding forward, and said, "Don't fall."
Age: 88
Gender: Female
Race: Eximius
Rank: Staff
Total Posts: 9
Played by: Admin
An Occurrence!
Fenrir can relate.
"There is no birth of consciousness without pain."
Mana: Uki and Mourn have respectively been credited 10 mana.
Age: 32
Gender: Female
Race: Dire
Rank: Tinker
Total Posts: 14
Played by: Poufkin | Pouf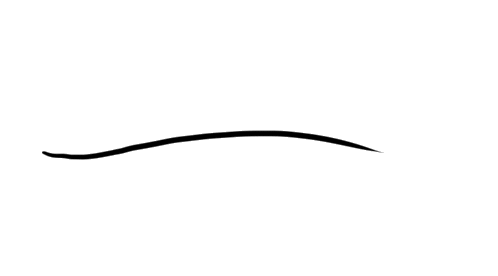 She wasn't dead yet, that was something. She'd been conditioned to react whenever anyone came her way, a coiled bracing, eyes shut tight in anticipation of the imminent impact, but that never comes. Instead, the ground gives way beneath her and she is weightless for the moment it takes for her body to be held close to the strangers' chest, literally hard as chiseled rock and about just as rough, but it is a welcomed embrace that Uki curls into, leeching onto whatever security the action affords her, easing quaking nerves into stillness.
"Don't fall."
For Uki, that was more than enough. She clings tightly to the spot settled upon, recognizes the beast as a sentient being, and puts her head down into a sort-of Child's pose, in the yoga sense. Gently she strokes the scaled flesh with her fleshy fingertips, hide pebbled and cool to the touch, and she runs palms tenderly over the curves of the arch of his [Rhasks'] haunch in an appreciative, repetitive motion that was intended just as much to soothe the raptid as herself. In that moment, she's convinced that nothing had ever felt quite so nice-- not plush furs to sleep upon nor the warmth of an open flame. She is as close to content as she could be in this moment: quiet, barely conscious, and dizzy from the combination of anemia and blood loss, but she is alive, and moving away, far away, and fast.
---
At some point she must have lost consciousness-- between her condition and the constant, repetitive strides of locomotion rocking her to sleep. When she eventually came to it was a slow realization, and fear jolted her eyes wide in an instant. Uki was greeted, for the first time in a long time, by the sight of a clear, blue sky, puffy cotton clouds, thin and wispy, and air that was distinctly absent of the putrescence which denoted the Ruins. Without the faintest idea of where she was or where she was going, she directs her gaze towards the tail of the great mount which transported her would have been corpse and catches sight of the second theropod. She watches him in silence while he crashes heedlessly along without regard for anything beneath his feet and smiles softly to herself.
As the haze of waking wore off, she nervously licked her dry, split lips and struggled to direct her attention to the rider while playing with the idea of voicing the questions on her mind.
Where are we? Where are we going? Why did you...
no, she doesn't really care about why, what mattered was that he
did
. She wanted to thank him, but meager words meant nothing and she had yet to establish a grasp on what kind of person, being, monster he was. If only she could cook, or create, or DO-- but alas...
Instead she awkwardly rolls to her side and pushes up to her hands and knees. Bouncing along and somewhat destabilized by the motion of their steed, she opts for crawling quietly up the dragon's spine, her nimble human hands gripping whatever protrusions available perhaps tighter than necessary, but the reptile didn't seem to mind-- didn't seem to notice or care for that matter, either. She settles beside the gargoyle without a word and looks up to him, the fire of her eyes dimmed to a warm glow. She does not demand, but waits for acknowledgement, polite and content to sit in silence. Of course, her elected proximity spoke volumes where the words did not.
[img=0x0]https://i.imgur.com/dtKqV06.png[/img]
Age: 73
Gender: Male
Race: Eximius
Rank: Nomad
Total Posts: 14
Played by: Amondrask
He'd waited a span for her to truly slip into the depths of unconsciousness, sinking far enough into the embrace of exhaustion that she would be unlikely to wake if he'd bit her face off. Not that he'd considered biting her face off - not for long, anyway. He'd done it a few times before, in the heat of battle, and it had made him puke for days after with revulsion. It had taken days because that's how long he'd kept finding shards of cheekbone or fragments of teeth in his maw, which set him to gagging and heaving every time. Good incentive not to go about biting people's faces off, on its own, and the dim horror that screamed in the corner of his mind at the fact he'd ever contemplate such a thing was a little help, too.

So she still had her face, and all her fingers and toes and other odds and ends. Instead, he'd taken the opportunity to do some cursory treatment of her many wounds, starting with the most pressing one she'd inflicted upon herself. Wouldn't do to let her bleed out after he'd gone to the trouble of hauling her up here with him, now, would it? He hated wasted efforts. So he'd cleaned it, stitched it, ignored her groans and twitches, bound it in good clean bandages, and left her be. That had been some hours and many, many miles ago. Couldn't beat something like Rhask for eating up distance. Oh, he couldn't fly like those flashy wyverns everyone oohed and ahhed at, but he had legs taller than some buildings and endless stamina. He patted the brute on the neck affectionately, plates of bone clacking against plates of.. Whatever made up Rhask's natural armour. Bone? Metal? Pure, undiluted obstinance?

The massive predator rumbled out a subsonic vocalisation that rattled Mourn's teeth like a localised earthquake - Rhaskese for "It's awake and groping me.", which nearly brought a choking laugh out of Mourn's throat. He didn't bother to turn his head, instead curling a few tendrils to see that, indeed, she was awake and pawing gently at Rhask's thick hide. He waited, letting her take her time, not so much as twitching as she scuttled cautiously closer, closer, closer still until she was by him, unsteady as a green sailor in a storm.

Mourn wasn't much one for words. Rhask was the eloquent one of the two of them, but he wasn't particularly given to talking at the best of times - which left the chatter to Mourn. He sat there, wracking his brains for something appropriate to say. What was the proper approach when trying to comfort a Dire you'd rescued after splattering her friends into mush? Nobody had ever shared that particular aspect of etiquette with him, so he was at a loss.

He fell back on his old, reliable tactic for dealing with just about any situation; a gesture and a grunt. This particular flavour of the grunt was a placid thing, softer around the edges than your usual one, and the gesture that accompanied it was the proffering of a battered water canteen, cool to the touch.
Age: 32
Gender: Female
Race: Dire
Rank: Tinker
Total Posts: 14
Played by: Poufkin | Pouf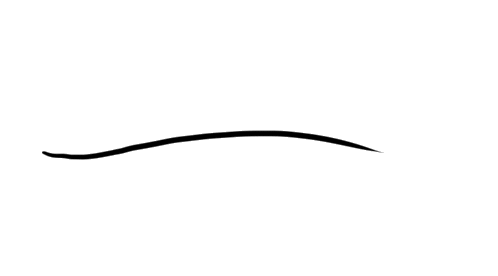 Her teeth still tickled in her jaws from the subsonic vocalization, but her company didn't appear particularly rattled, so she takes it in stride, normal as the cacophonous bark of seals and about just as unsettling, but normal. She'd have to get use to a new normal now, it would seem, as she looks upon the writhing bouquet which undulated in her direction as she rose, and Uki is struck with the creeping sensation of being watched, which, she was. That realization only struck her now, and while it would take some adjusting for her to look from the empty eye sockets to the many, many, eyes, she is surprisingly accepting of this abnormality.
Déjà vu.
He holds out that canteen and she's struck with the oddest sensation of having been here before. Uki moves in a curious manner, animalistic and calculating, cagey, but deceptively human while wearing the skin of woman. Her head oscillates between being cocked over one way and then the other, orange eyes alternating dubiously between what he offers and the hollows of his skull. This goes on for a few moments as she repeats the process, a thorough evaluation before she decides to scoot a little closer, remaining on her rear and ever attentive to maintain multiple points of contact on the beast below her while she did so.
Uki inches closer to destiny, unaware of subverted Eximian inclinations and even less sure if the company she kept in fact was an Eximius. Whatever he was, he had taken her from that dreadful place, dressed her wounds, and was now offering to her that which she needed-- as if he knew. Perhaps he did. Or, perhaps they knew each other in some past life, if she believed in such a thing, or fate, or else as straightforward as in passing. Uki can not be certain, but she is convinced that this was where she belonged. So, in consent, she reaches her little human hands out to clutch the canteen into both at once and greedily tips the water back down the hatch.
Her eyes close in rapture while the liquid lights up her throat and brightens her belly with that crystalline cold. When she had her fill, which, was the majority of what it contained, she offers it back and settles contentedly into the tapestry-like fabric that shrouds her hairless body, poking her linen-wrapped arm out towards him.
"It's a good job..."
she pauses and tentatively adds
"Very skilled."
She was speaking in the capacity of more than just the bandaging, particularly his combative prowess, but her words leave much to be desired. She's trying, though-- she always did.
At least he didn't seem angry, aggressive, or completely put out by having to keep her company in transit, and while Uki was still uncertain as to where they were going or where she would wind up, she is at peace. Whatever he decided would be good enough for her-- a typical outlook. She had been this way for as long as she could remember, obeisant and accepting, gentle by nature and overlooked by nurture, but she held no grudges.
Uki could plainly tell he didn't much care for trivial banter, so she doesn't bother with weather commentary, idle inquiries, or empty chatter. She has no interest in embarking on what would essentially become a monologue, though she wants to be
useful
, to show gratitude, or, in the worst case scenario, pay them back. One could never be too certain if a stranger might expect restitution, and she couldn't afford to be in anyone's debt.
One didn't need to look too hard to see the wounds he openly wore, though, perhaps "wound" wasn't exactly the right word. There was a near arsenal worth of weaponry embedded into various parts of his body?
Shell?
Uki was truly having a difficult time wrapping her head around what this being was, but she doesn't ask for fear of seeming rude. Instead she quietly asks
"Do they hurt, your damages?"
A timid pointer extends and pokes at the remnants of what appeared to be a spear, with a shaft since broke off. From the epicenter, finger-like splinters extended outwards, dark crevices obscuring the unknown.
[img=0x0]https://i.imgur.com/dtKqV06.png[/img]
Age: 73
Gender: Male
Race: Eximius
Rank: Nomad
Total Posts: 14
Played by: Amondrask
It was ironic, in that most twisted and bitter sort of way, that Mourn often got along fairly well with Dire, when he wasn't about the business of violently killing them. He chalked it down to their being more like animals than most folk, on account of the whole wolf thing. It wasn't that he found people difficult to understand - quite the opposite, really -, but that they tended to be predictably…Well,shit. Petty cruelties, needless greed, a thousand little evils for a single good. That's what most people were made of, in his experience, though there were exceptions. Animals, on the other hand, were rarely cruel, and almost never evil. Maybe that was what made Dire easier for him to tolerate as company, the maddening itch to rip them into blood chunks not withstanding. Then again, they could be right evil bastards too. Just look at the drih'liri.

He didn't have to look very far to see first hand the thousand little evils that made up that particular band of pus sucking fuckheads, not with the little thing crouched beside him, looking at the offered water like it was a trap or something sharp. She had a thousand little marks and scars for each of those thousand little evils, so it made sense for her to be wary as an alleycat. He didn't much mind, though. Waiting was something he was good at. Came with being so closely related to a rock, he reckoned. So he sat there, unmoving save for the thoughtless sway that kept him seated without having to grip anything, and pretend to be a particularly ugly boulder.

Patience, as it so often did, paid off. She took it and drank...And drank. And drank some more, until there wasn't much left. He took it back and suppressed the urge to mutter - if you were going to take almost all of it, it was nearly less irritating to just finish the whole thing off. But he was just being contrary, as was he wont, and he had plenty of water to spare at any rate, so he said nothing.

To his faint surprise, she did not say nothing. Didn't say much, mind you, but a little was a lot more than none. He eyed her little bandaged arm, stuck out like a petite doll's, like the kind his daughters used to have, and grunted. "Lots of practice. Have to try hard not to get good at something you've done that often." Few had more, truth be told, and he'd been right awful at it to begin with. Nearly made the hurts worse off than before he'd gave them his clumsy attentions, but that was many years and countless stitches ago.

His what? He was lost for a beat, utterly perplexed at her question. What damages? Oh. Those. A collection of sinuous tendrils slid closer to examine the old weapon she'd prodded, and he shrugged indifferently. "I suppose. Had most so long I can't remember what it's like not to have them. Mostly used to them now. Can't get them out right, but they don't slow me down none." Wasn't usually the first question out of someone's mouth when they took the time to ask one of him instead of screaming. Usually it was some variant of 'What the fuck are you?' or 'How do I get you to go away and never come back?'

This made for a change, at least.
Age: 32
Gender: Female
Race: Dire
Rank: Tinker
Total Posts: 14
Played by: Poufkin | Pouf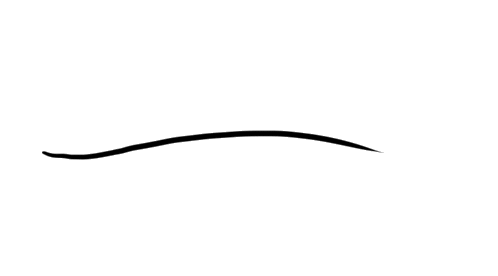 There was a momentary pause as she digested the information divulged, specifically, that he had "a lot" of practice with bandaging, and that he had done it often. These little things, a breadcrumb trail of information, are valuable morsels that Uki is hungry for and mindful to take note of. Uki looks up to her companion and evaluates his features, a little more closely now that she is not pressured by survival performance, and from the way her brows dip and the corners of her lips pull down minutely, she might have looked a bit confused. To look at him was confusing enough, but she had a difficult time comprehending that this being, of bone and stone, with fists which echoed the sentiments of the hammer he wielded had any need for bandages. There was also the consideration that he might have had to offer this service to others-- though that vision was almost equally as incongruous, but, possible. Unable to fully make sense of it, Uki lets the thoughts go along with the gentle breeze that slipped against her cheeks and sent her ebony hair aflutter.
It's an annoyance, and she takes her good arm up to her face to shoo it away, a somewhat haphazard swat with the back of her hand so that wild hair didn't whip her eyes-- then she wouldn't be able to look at the glorious, green, creature ambling hazardously along behind. She liked looking at him, finding it relaxing, something aesthetically appealing about his strange proportions and far-too-many teeth, simultaneously novel and frightening. Maybe her time with the Drih'liri necessitated that her preferences for things be skewed, but in any case, she found him endearing in that if-it-doesn't-kill-me-it-might-love-me sort of way that had acted as her primary motivator for what seemed so long. In reality, it couldn't have been terribly long-- 2 or 3 years at most, when she had been separated from and sought Anyu, though it had felt like an eternity; A former life, of which she has lived at least 3... or so to her it seemed.
She has seen and experienced things she has never wanted to in her many lives-- has been chased by pirates, chased by Eximian hunting parties, chased by inbred monsters. Uki was sick of running, but too tired to fight. The next best thing she could do was endure, but even in that there is spite-- her existence some kind of twisted revenge and curse at once. The tendrils, curious to be certain, were not alarming. Credit this to her vast experiences, where things typically unbelievable expanded the criterion for the norm, but did not incite her to run.
Attentive in her listening, but reserved, she is aware of the tension she holds tight in every part of her body. Each nerve beneath her skin crackling as a reminder that any sudden movement was liable to set off that hair-trigger reflex to run. Outwardly she presents still, calm as a lake in in the gray morning, though it is not so.
It is a puzzle for her to figure out, something to fix, and her lips favor the left side of her face as she thoughtfully contemplates, looking at the various cracks which split his surface, the various items lodged...
"Makes it hard to wear clothing. Do you wear clothing?"
It's a valid question. He didn't really need to, did he? Though, she surmised that he would look nice in a rich maroon, or a royal purple-- something to offset the dilute, unsaturated bleached bone coloring which did little to bring out the colors of his bouquet of blinking tendril eyes (though she's still not sure if that's what they were). However, the more she looked at them, the more she found them rather interesting. Uki, suddenly, inches her face a little closer to one of the tendrils that seemed particularly focused on her, curious to observe if it reacted at all to the forward and unprovoked momentum.
[img=0x0]https://i.imgur.com/dtKqV06.png[/img]
Age: 73
Gender: Male
Race: Eximius
Rank: Nomad
Total Posts: 14
Played by: Amondrask
Mourn couldn't quite tell if she was staring at ol' Ahruk'narl out of awe, terror, fascination, or some healthy mix of the three - though she wasn't gibbering or wetting herself, which was a better reception than the big green bastard usually got. Not like he tended to help himself in that department, mind, with all the slavering and bellowing and walking through things when he could just take a step or two to one side and go around. Rhask was an ill tempered beast, true and true, but at least he had some decency to him. Mourn wasn't sure if Ahruk'narl knew what the concept was, or knew much of anything except eating. Had to put all those teeth to use, he supposed. Be a waste otherwise, wouldn't it just?

Clothing? One of the things most folk took for granted that he no longer had easy access to, though he was never quite sure if he was terribly broken up about it or not. There was something liberating about roaming around naked everywhere, and just being able to roll out of bed in the morning and go on your way without getting dressed. Wind could be a bit of a bastard, though. Bone could stop most things, but it couldn't keep out the frigid, creeping fingers of a chilly wind.

He shrugged, thick scutes rasping faintly as they shifted up and down, slow and weighty as tectonic plates. "Not any more." He gestured to himself with a vague wave of a gnarled hand, tone dry, "Don't exactly make them in my size, y'see. Costs a bit to get it tailored, and getting it all on without ripping it isn't my idea of a fun time." Once again, his head made no move to turn in her direction when he addressed her, though his tendrils moved still.

They reacted to her forward motion without alarm, simply drifting about her in that dreamy, flowing manner that belonged to things underwater - long hair, ideally, but the tentacles bore more resemblance to kelp, unfortunately. Smooth, soft-looking, their surface gleamed faintly in the light, many eyes blinking and focusing independently. A significant portion of them near to her turned, drifting about in their...Sockets? Were there sockets? Hard to tell. Either way, they focused upon her unmistakably, though their gaze bore no malicious intent, merely filled with a quiet sort of patience, an infinite calm.